I think I found the routines that detects and read an analog joypad.
According to
Gamesx wiki
, only 4 games (all by NEC Avenue) are supporting analogue controllers:
Afterburner II
Forgotten Worlds
Operation Wolf
Outrun
This is what you'll see with Operation Wolf: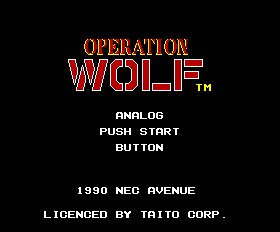 I attached 2 etripator configuration files for Operation Wolf and Afterburner II.
The code in both games are nearly identical.
tab
contains the following values:
out
array contains only 4 bit values. They are therefore reassembled. Note that Operation Wolf and Afterburner II seems to do it differently.
Here's the code for Operation Wolf.
Edit:
v31 contains the vertical axis value.
v32 contains the horizontal axis value.
According to the manuals (see below), there are 10 buttons (START, SELECT, A, B, C, D, A', B', E1, E2) and one slider.
v30
may contains some button values (at least START and SELECT). Indeed, the value is used to test the RESET combo in Operation Wolf.